Regular dental cleanings, performed by a registered dental hygienist, are a crucial part of preventive dental care. By removing plaque and tartar, your oral health is enhanced and your risk of gingivitis and periodontal disease are reduced. Your dental hygienist will utilize manual instruments to remove moderate plaque and tartar buildup, or an ultrasonic device to scale away heavier buildup. The cleaning is finished with polishing, a pleasant procedure that cleans the surface of teeth, removes stains, and leaves the mouth feeling clean and refreshed.
Your dentist will prescribe the type and frequency of cleaning or periodontal therapy that you will need based on your diagnosis.​ To treat the areas above and below the gum line we offer three basic types of procedures:
Prophy: Patients diagnosed with a healthy mouth condition received a prophylaxis or healthy mouth cleaning — the kind that most insurance companies cover. This procedure removes plaque on the teeth and at the gum line
Full Mouth Debridement: Patients diagnosed with gingivitis, the only reversible form of periodontal disease, typically require a full mouth debridement to remove build-up on the teeth so a full assessment can be conducted. Afterward, many patients return to a healthy mouth condition.
Scaling & Root Planing (SRP): Patients diagnosed with active periodontal disease cannot benefit from a healthy mouth cleaning because they require treatment above and below the gum line.
These patients generally receive SRP, a non-surgical treatment that removes build-up, smooths out exposed root surfaces and usually includes the application of laser therapy or localized antibiotics. SRP often takes several visits to complete and ongoing periodontal maintenance is prescribed at regular intervals afterward.​​​
How to Floss Your Teeth
Toothbrushes are great, but they just can get in-between teeth like they need to. The only alternative is to floss before or after each brushing. There are certain foods that can cause lots of build-up between teeth like beef-jerky. Take special care to make sure to floss and keep your teeth healthy!
Don't cut yourself short on the length of the floss, usually about 18" is a good idea. Wrap both ends of the floss around your middle fingers a couple of times. Use your index and thumb to control the floss moving between in between all your teeth one by one.
When flossing, be care to avoid cutting your gums. The goal is to clean the teeth surfaces on the sides and not the gum. Press the floss against each side of each tooth (hug the tooth), gently moving it back and forth and up and down to remove any lodged food.
How to Brush Your Teeth
Choosing the right toothbrush is essential. We generally recommend a soft-bristle brush with a small head. A softer brush will still remove plaque, but is soft enough not to damage your teeth or gums. It is important to choose a toothpaste brand that contains fluoride.
It is best to start brushing from a specific location and work your way to the opposite side and all the way through the whole mouth back to where you began. This way you won't miss an area. Use a small amount of toothpaste. A good brushing should at least take 2-3 minutes.
It is best to hold the brush at about a 45 degree towards the edge of the gums. This angle helps the ends of the brush bristles get in between the teeth and gums. It is also best to move up and down with a slight circular motion. Each area should get at least 5 or 6 brush strokes. On chewing surfaces (the tops of your teeth), short strokes will work best to get into all of the grooves and pits.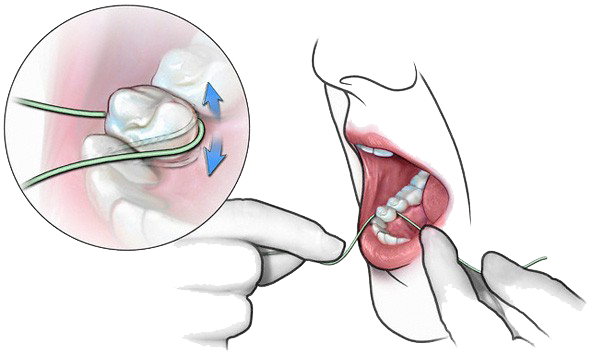 Clements Dental · Dental Office in Shelbyville, TN · Dentist · All Rights Reserved
Conveniently located in Shelbyville, TN, our dental office is always at the forefront of dental methods and technology to help create beautiful and long lasting, natural smiles. We're committed to providing affordable and quality dental care to our patients while maintaining a friendly and relaxed environment.
Dr. Tara Clements and Dr. Wilson Massey are your Shelbyville, TN dentists that provide crowns, teeth cleaning, tooth extractions, teeth whitening, root canal therapy, dental implant restorations, pediatric dentistry, and so much more. We are happy to file most all dental insurances as a service to our patients.