Your first visit to Clements Dental establishes a vital foundation for our relationship with you. During the first visit, we make sure to obtain important background information, your medical history, and give you time to get to know your dentist. To understand what to expect while at our practice, click here to learn more.
​​We have also provided downloadable new patient forms below in PDF format. Simply print the forms, complete, and bring with you to your first visit with us.
At Clements Dental, we want every dental visit to be a great experience, beginning with the first visit. We'll get to know you and work with you to set goals to help you achieve a smile that is both beautiful and healthy.

Please arrive at least 15 minutes before your scheduled appointment and plan to spend between 60 minutes in our office so we can take x-rays and perform a comprehensive oral exam to determine what services you may need.Your examination will check for signs of:
Treatment Plan
Based on the clinical findings of your initial examination, our dentists will customize a treatment plan that summarizes the care you need, which includes the type of cleaning or periodontal therapy that is right for you. Your dental team will review your treatment plan options and recommend a home care routine and any additional follow-up procedures that you may need.

What to Bring
We know your time is valuable and in order to save time for you. Please be sure to bring the following information along with you to your first office visit:​​​
Dental Insurance Card

Photo ID (Driver's License)

Completed new patients forms ​​​​(if able to download and complete)
​​New Patient Forms
We make it easy to get started. Please download and complete the forms and bring them with you to your first visit. If you are unable to complete the forms prior to your visit, plan to arrive at least 30 minutes prior to your scheduled appointment.​

​
Cancellation Policy
Please provide 48 hours cancellation notice if you are unable to make your dental appointment. When an appointment is made, we reserve that time for you.

Insurance + Fees
We appreciate the emotional and financial investment required to proceed with comprehensive dentistry. During your consultation, we will review your treatment plan with you and provide a description of the proposed treatment. We will also discuss the investment of your treatment, along with several payment options for your convenience.
We will be happy to bill your insurance provider as a courtesy for you. Every insurance plan is different. Please contact our office so that we may research the details of your insurance plan.
When your dental needs, or wants, go beyond your existing budget, we work in partnership with CareCredit to help you reach optimum dental health and get that gorgeous smile you have always wanted.

We also accept Visa, MasterCard, Discover, and American Express.​​​

Contact Us for New Patient Information Forms
Contact Us
For New Patient Forms
710 N. Brittain Street
​Suite C
Shelbyville, TN 37160
​
Phone 931.685.9700
Fax 931.685.4051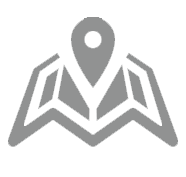 Conveniently located in Shelbyville, TN, our dental office is always at the forefront of dental methods and technology to help create beautiful and long lasting, natural smiles. We're committed to providing affordable and quality dental care to our patients while maintaining a friendly and relaxed environment.
Dr. Tara Clements and Dr. Wilson Massey are your Shelbyville, TN dentists that provide crowns, teeth cleaning, tooth extractions, teeth whitening, root canal therapy, dental implant restorations, pediatric dentistry, and so much more. We are happy to file most all dental insurances as a service to our patients.
Clements Dental · Dental Office in Shelbyville, TN · Dentist · All Rights Reserved